A Walk through the Lavender Fields
Hola, friends! I'm ashamed to admit that it has been over a year since my last post. This post is also about the very same subject, the Lavender Fields, but read on and you'll see why.
Since I attended 123 Farm's Lavender Festival last year at Highland Springs Ranch & Inn, I have changed jobs twice, finished writing my first memoir, my boyfriend moved in, I've done a few videos on The Wine Linds Tastes on my Instagram page and I've traveled to the Big Island of Hawaii as well as multiple day/weekend trips around the great state of California. This all means I have PLENTY to share and write about!
WALK THIS WAY
I know I'm not the only one with musings on the year 2020, Covid-19 and civil rights. If you've had enough of your Facebook or Instagram feed, you've come to the right place! While I'll certainly be commiserating on all of the above, I'll also share pretty, pretty pictures of pretty, pretty places…like the organic lavender fields at 123 Farm.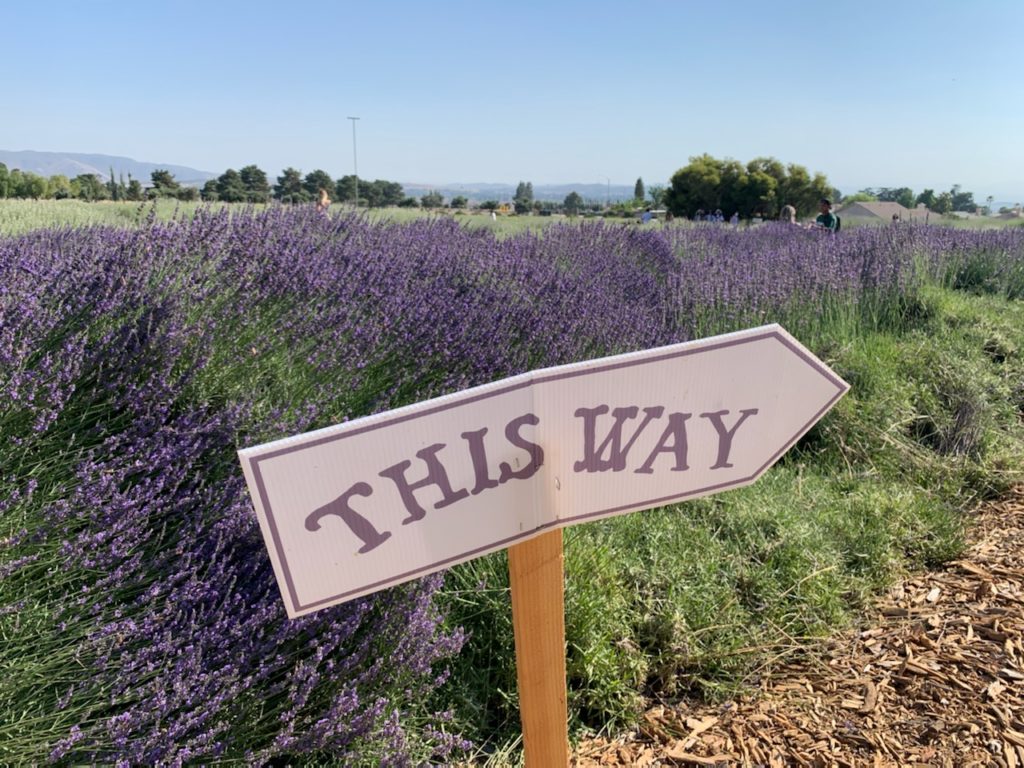 Although 123 Farm had to cancel their annual Lavender Festival this year due to Covid-19, they still hosted "A Walk Through the Lavender Fields" for those of us who purchased advanced tickets online. There were clearly marked signage throughout the fields indicating a one way route to foster social distancing. Unfortunately, there were a select few who chose not to read, but for the most part, people obeyed.
Please, please, please, people, follow the signage – I can't stress this enough. It will make everyone's experience much more pleasurable as we are all impacted by this virus and our fellow human's actions and decisions.
SUMMER IN Southern California
We brought our masks for when using the bathroom and ordering one of their delicious iced, lavender lattes to-go. The tickets are timed and due to the heat, we chose to arrive at 5pm. This is their last allotted time for reservations. It wasn't crowded at all and the late afternoon heat didn't bug as much as it would have had we arrived at noon.
All in all, it was a day trip well worth it. They even had Frank Sinatra blaring from a large speaker to further enhance the ambience while walking through the bee-studded fields. While this may not be Provence, France, it's quite a lovely thing to do on a hot, Summer Saturday afternoon in Southern California. And when there's a pandemic preventing one from other social activities, the lavender fields are a great option!
Ironically, my favorite part of the walk is the shaded tunnel of olive trees toward the end. Yes, because it's shady but also because it's just stunningly beautiful! It's reminiscent of the canopied winding roads one finds in revered travel magazines.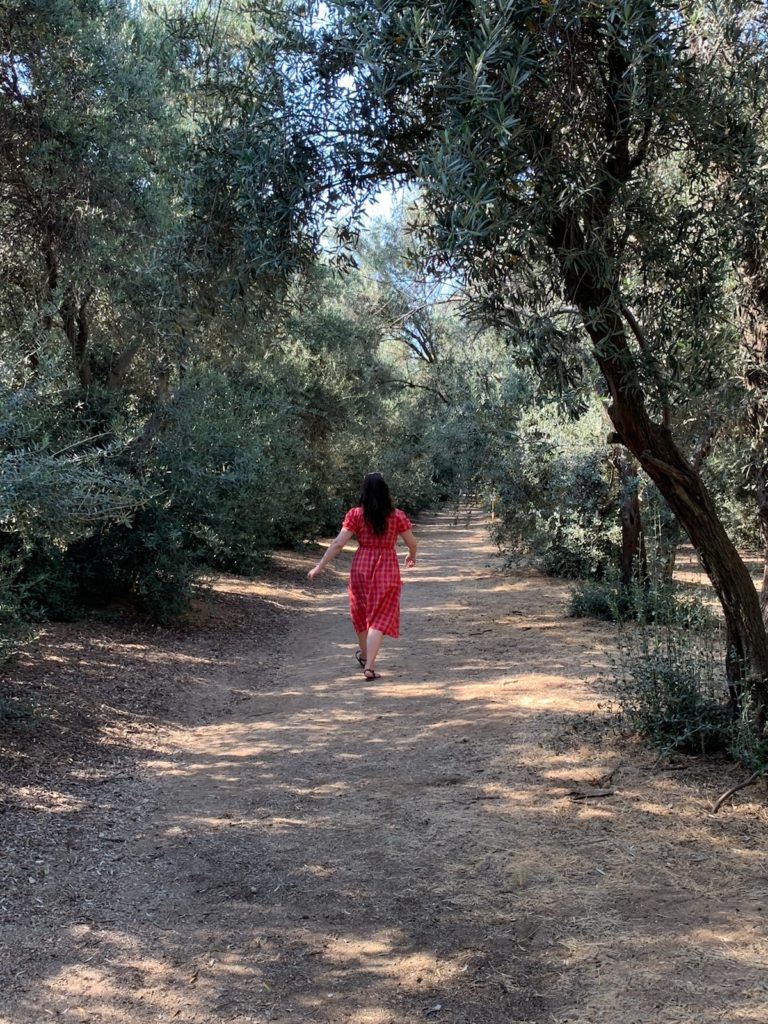 The Walk through the Lavender Fields takes place through July 26th. This means you have a couple of more weeks to snag tickets. Hopefully next year, the lavender festival can resume but only time will tell.