Palm Springs Weekend Getaway
I decided at the beginning of 2018 that this was going to be the year of deep California appreciation. In other words, rather than take a major international solo trip, I'm going to explore the beautiful state I live in even further than I already have. I'm going to revisit some of my favorite places and discover new ones!
I've spoken before about how my motivation and willingness to travel solo was inadvertently born from a broken heart. Well, sometimes, road trips to a nearby city can also remedy such heartache. In the fifteen years since I've called Los Angeles home, I've never spent any time in Palm Springs. This past weekend, I did just that with my very first overnight visit to Southern California's desert oasis.
Palm Springs AERIAL TRAMWAY
Rocking out to Wu Tang Clan and Gang Starr with the best friend, attempting to freestyle over old school beats, definitely made the two-hour drive fly by. Our weekend getaway began at the Palm Springs Aerial tramway. Arriving by early afternoon, the temps had already made their way into the triple digits.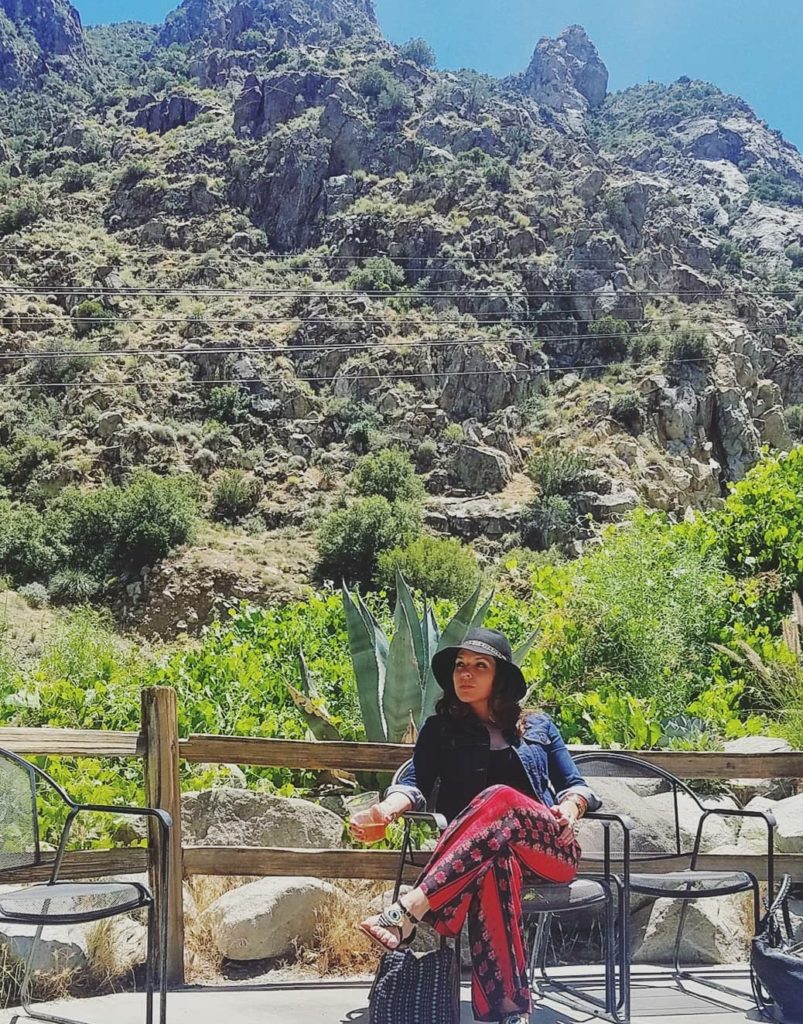 At twenty-five dollars a person and five dollars for parking, the tramway is definitely worth it. It fits up to eighty people inside. Thankfully, there weren't eighty people inside. I'm not going to lie and tell you I didn't imagine the cable wires snapping in half as we plummet to the mountain floor and die, but that's just my overactive, warped imagination. Besides, I know I wasn't the only one having these thoughts as the tram slowly spun offering three hundred sixty degree views of the desert valley and mountainside.
BREWS AND "F" BOMBS
At top, there are hiking trails, vistas with sweeping views of the San Jacinto Mountains and desert valley. There are also gift shops and a restaurant. Lest I forget The Lookout Lounge, a bar where one can sip on an ice cold brew and grab a quick bite to eat. The crowds were thankfully bearable, at least for a very hot Spring Saturday afternoon.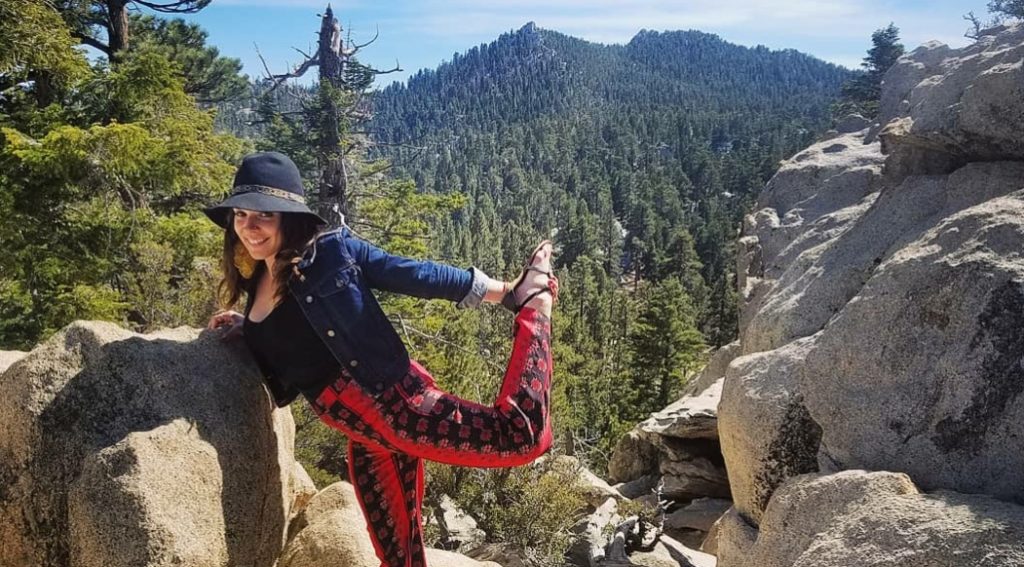 The attraction draws many foreign tourists and locals alike, as well as families with small children. I managed to keep my profanity filter switched to "ON," which not an easy thing for me. I feel it necessary to notate for those of us who drop "F" bombs in extremely casual conversation.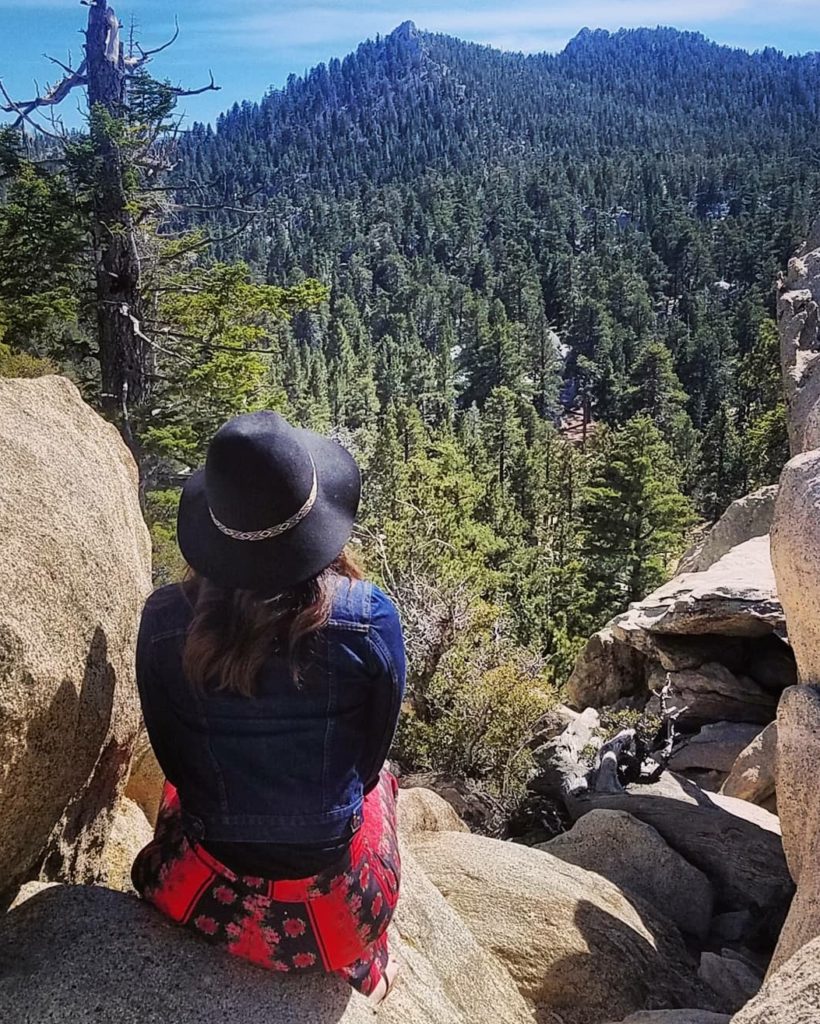 ACCOMMODATIONS AND JAVIER FROM GUADALAJARA
It was about a half hour drive to our hotel in Indio. I chose a simple Quality Inn next to the Fantasy Springs Casino where I had tickets to see the band, Train, perform that night. My rule is if I'm not going to be spending much time in my hotel room, there's no need for fancy or extra. If the accommodations are part of the experience, then by all means, set me up in a secluded tree house in the middle of California's redwood forest!
A comfortable bed and a private bathroom are really all I need for a weekend getaway. As usual, I used Booking.com and yes, this is free advertising. I'd be more than happy to say more Booking – have your people call my people, er, call me! Because let's keep it real, this is a one-woman show.
Train's performance was awesome – Pat Monahan still got it goin' on at forty-nine and his band was fabulous! The "Trainiacs," as I'm told they call themselves, were an entertaining sight to behold. Fifty-something, Spanish-speaking Javier from Guadalajara offered to buy my best friend and I cervezas halfway through the show. We accepted his offer. After all, he was taking up half of my seat.
He clearly thought that cerveza gratis equaled a decent shot at getting some action. After he complemented me in my hat and leaned a little too close to whisper in my ear, "Me gusta bailar," my girlfriend and I high-tailed it out of the venue as soon as the curtains closed. We have to give the old man some credit, though. That could be me one day, er, you! After the show, we wandered around Fantasy Springs Casino and Hotel before making our way back to our room and ate some Mexican leftovers before knocking out. It was still Cinco de Mayo, after all!
JAKE'S OF Palm Springs
Sunday morning brought a boozy brunch at Jake's in Palm Springs' uptown design district. Being that it was National Beverage Day and Jake's is known for their bloody mary's, I opted for a smokier, spicier version made with tequila. It was aptly named the "Smoky Bloody Maria." I apologize I did not get a photo of Maria before she was consumed.
The temperature reached the triple digits by the time my friend and I slid into our reserved patio seats at 10:15 a.m. The water misters were in full effect and the incredibly handsome, well-dressed gay men abundant. The lobster roll and avocado toast were fantastic! Jake's certainly lived up to being known across several lists, including Eater LA's 17 Essential Palm Springs Restaurants, as one of the best brunch spots in Palm Springs.
SUNDAY FUNDAY Palm Springs WEEKEND GETAWAY
Post brunch, we moseyed around Palm Canyon Drive and its plethora of boutiques, bars, cafés, and photo ops. Retro inspired architecture reminiscent of decades past meets coastal Mediterranean set amongst a backdrop of palm trees, blue skies, and towering mountains created that perfect Sunday funday vibe. The intense, dry heat made me wish I was poolside rather than curbside, but perusing the latest fashion trends and gift ideas at Oooh La La was a nice reprieve from the high temps. Cozying up to a bronze statue of older Sonny Bono was fun, too!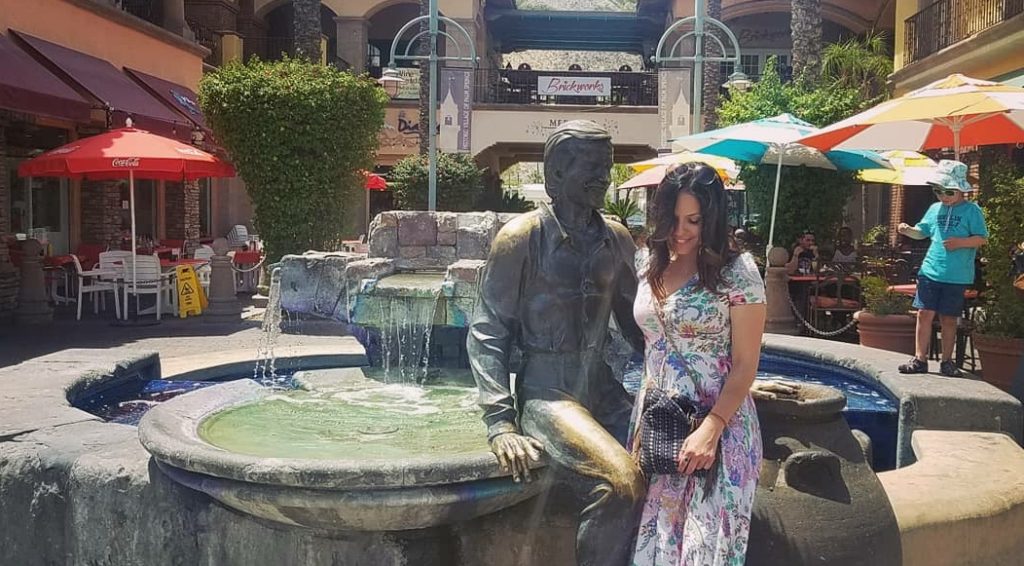 I'll definitely be making my way back to the desert for an extended weekend sooner than later. And no weekend road trip is complete without a stunning sunset for one's drive home.