Bus Build Security
*The following has affiliate links for which I may receive a nominal commission if a purchase is made after clicking. This, in no way, affects you or the cost.
The Wow Wagon has been undergoing quite the makeover lately. Between being fully primed and ready for her new paint job, the bus build continues. One aspect of the bus build we've been focused on in the last couple of weeks is its security. Security is very important to us and apparently to others, as well, as we've received the following questions often:
Are you going to carry a gun?
How will you lock the doors?
Aren't you scared?
Will you have security cameras?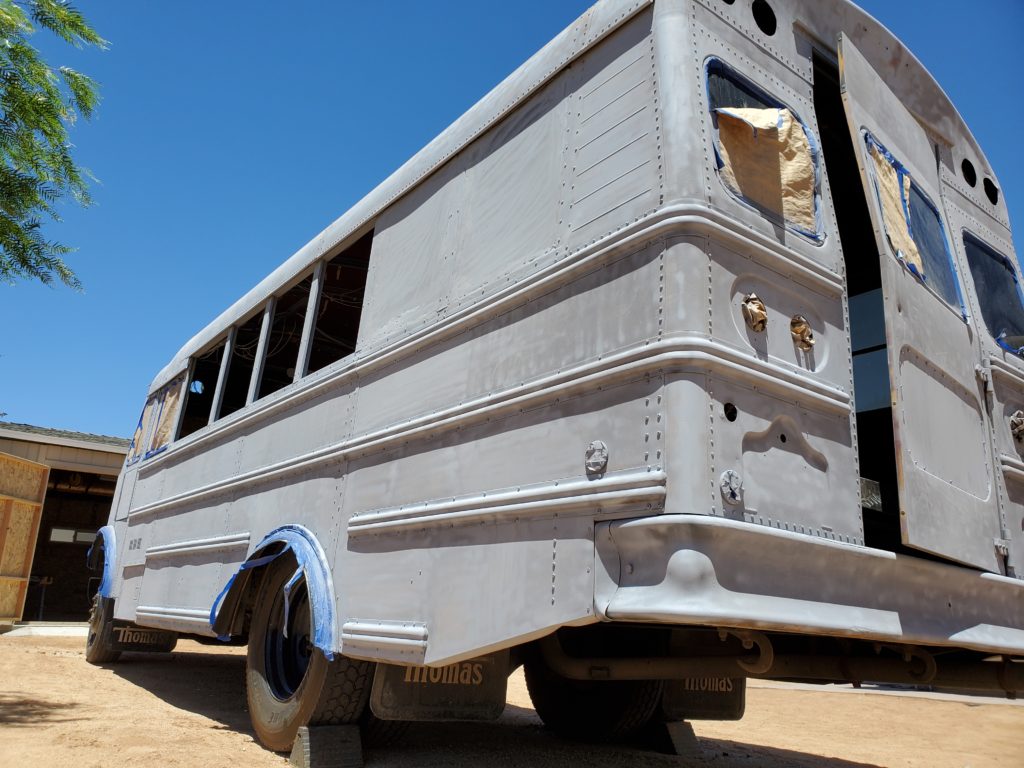 James has been hard at work creating a durable, secure front door. He's taken the traditional dual flapping doors of a school bus and turned it into a beautiful, industrial work of art. The two bottom glass panels are removed and being covered in sheet metal. This worked out since these two windows were cracked. He scored on some scrap metal that he built a frame out of and then used self tapping screws to mount a couple horizontal pieces to both the interior and exterior. He then removed the hinges from one side so that our front door now opens, swinging to the right. I'm quite pleased with the way it's turning out.
BUS BUILD WELDING AND SECURITY
After I found this great set of oil-rubbed bronze knobs with locks and deadbolts, we were concerned at how we were going to fashion both to the door. There was only room for the knob. James really wanted to learn how to do some basic welding so that's how he managed to fit both the knob and the deadbolt onto our front door for maximum security. The front door is solid and we will be doing something similar to the back door.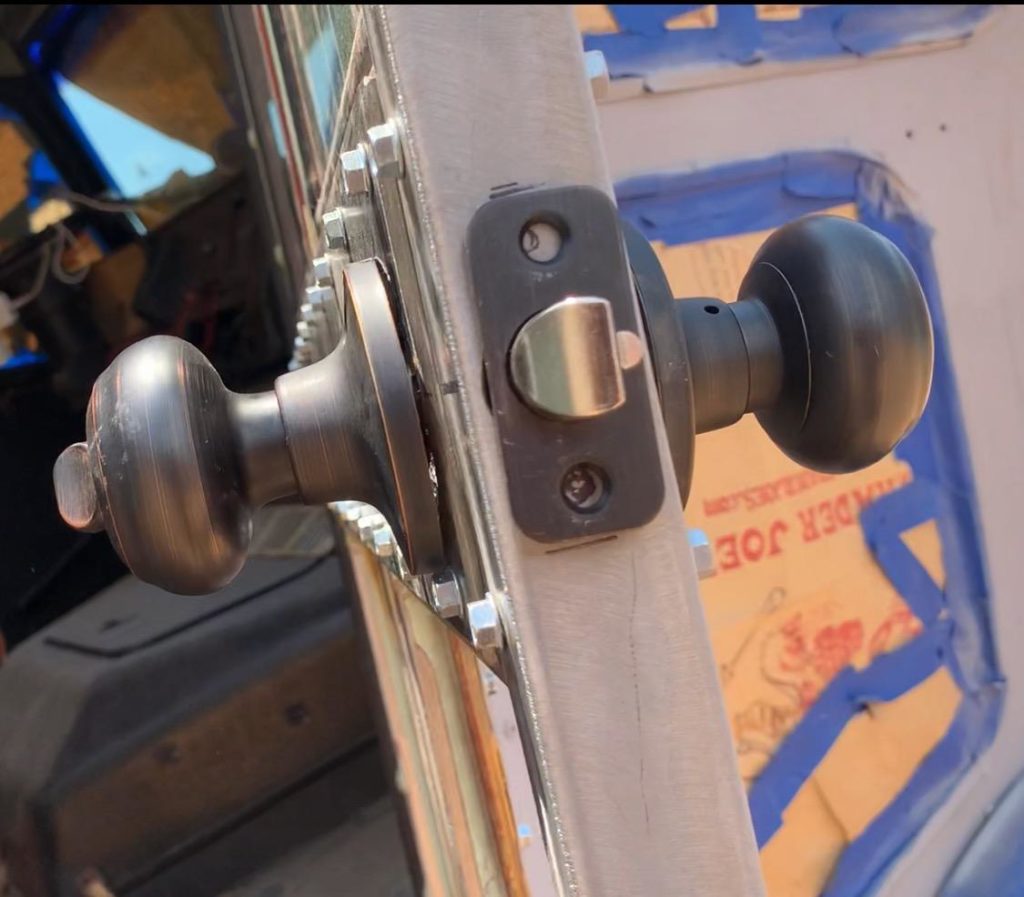 The original handicap door, which is actually what we're calling our shower door, will have a lock/opening only from the interior. We went with a standard sliding bolt that you might find on a public bathroom stall door as well as a 90 degree right angle door lock for added security. There are many other details and kinks to work out as we continue the bus build. These are just a few that we're pretty pleased with and wanted to share.
The below link is the full video of James' progress on the Wow Wagon's front door. If you saw the video on Instagram, you only saw sixty seconds of it. Enjoy and feel free to reach out with any questions, comments, or suggestions. Much love, Linds.
https://theroadlindstravels.com/wp-content/uploads/2021/07/IMG_7342.mov