Southern California's Annual Lavender Festival
If lavender tickles your fancy or simply pleases your senses, then what are you waiting for? The 15th annual lavender festival at Highland Springs Ranch & Inn in Cherry Valley, California, a short pit stop en route to your Palm Springs weekend getaway, only goes on until June 30th. You don't want to miss the lavender fields in all of their blooming purple glory! San Gorgonio mountain towering in the background at 11,503 feet makes for quite the picturesque view.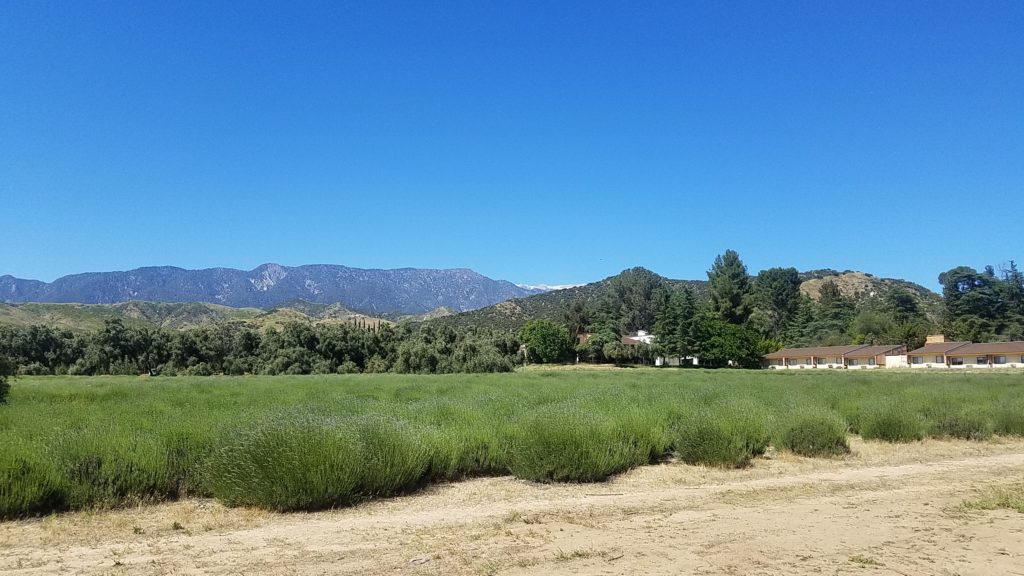 FOOD, DRINKS, GAME AND OH, A LAVENDER FESTIVAL
My trip to this year's lavender festival began in the restroom as the one + hour drive from Los Angeles proved trying on my bladder. I was slightly tired from a lack of sleep the night before, so I made my way to the café where I indulged in an iced lavender latté. Not only was it absolutely delicious, it was refreshing! It was quite a hot one that day and there wasn't a cloud in the sky to shield me from the sun's midday heat.
I took my latté over to the life size chess board and played a quick round with my travel companion. The heat got the best of me and I had to call the game early followed by, "I was winning," because well, I was. We sauntered around 123 Farm where not only can they boast that they're Southern California's largest organic lavender farm, but they've been farming on the ranch since 1854! The grounds were lovely and the activities endless. From live music to horse drawn hayrides to lavender cheese and wine pairings, this is a family friendly festival.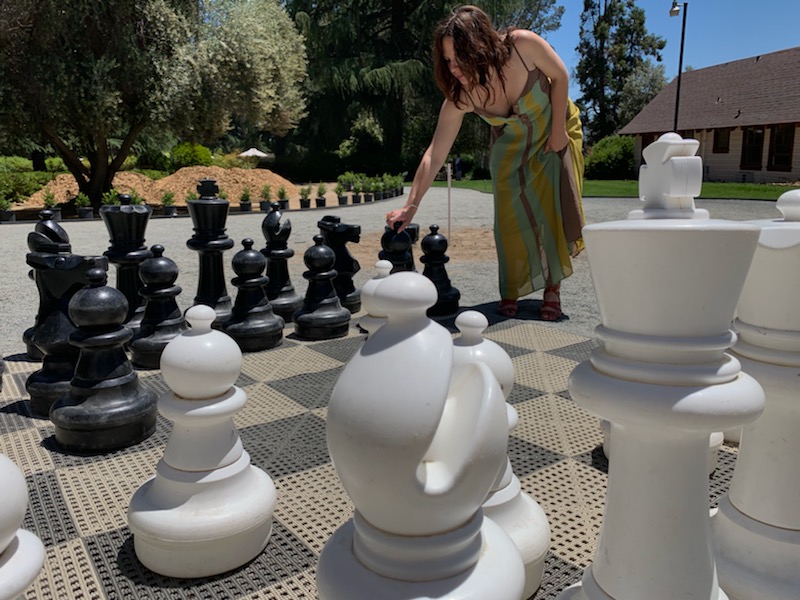 ALL THINGS LAVENDER…FESTIVAL
If it's fresh cut lavender you desire or lavender scented sachets or cookbooks full of lavender infused recipes, the lavender festival is your one stop shop. Looking for a gift? Look no further! Got questions while perusing? The staff were incredibly friendly and helpful.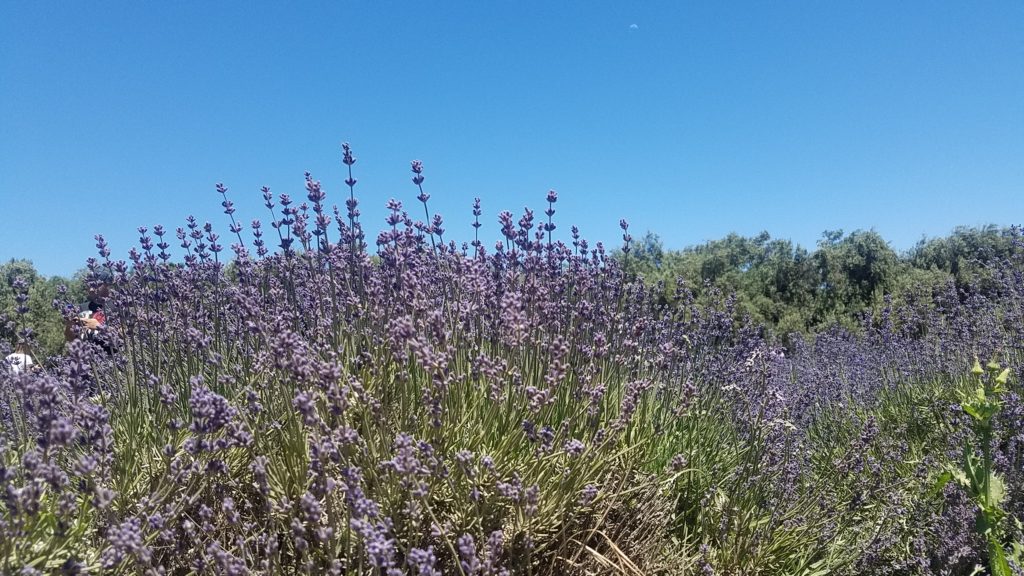 The farm is full of Instagram worthy photo ops, a perfect date activity with that special someone. Don't forget to add their hashtag #123farm! Bring a group of friends and dine al fresco at one of the many wooden picnic tables under the enchanting olive grove. Participate in an aromatherapy workshop while admiring the 1,000 year old oak tree that graces the property grounds. For those 21+, there is a bar serving lavender infused mojitos or your go-to Summer rosé.
The 15th Annual Lavender Festival is sure to please everyone. Hurry, though, the festival ends June 30th. Tickets are $15 online and at the door. They're open from 10am – 6pm Thursday & Sunday and 10am – 8pm Friday & Saturday.