California Road Trip – Holiday Tour Edition
It's been awhile, dear readers, and for good reason. It wasn't for lack of motivation or procrastination. I've been busily writing my debut novel. It is 2019, however, and I wanted to post my first blog of the New Year. Given my last post back in May, it appears that I did exactly, in 2018, what I set out to do – explore the beautiful state of California! Just one week ago, I returned from a six-day, five-night California road trip. It was spurred by my desire to see Fort Bragg in Northern California. It is there lies a stunning place called Glass Beach. My dear mother loved hunting for sea glass on her visits to me and at Glass Beach, it's everywhere!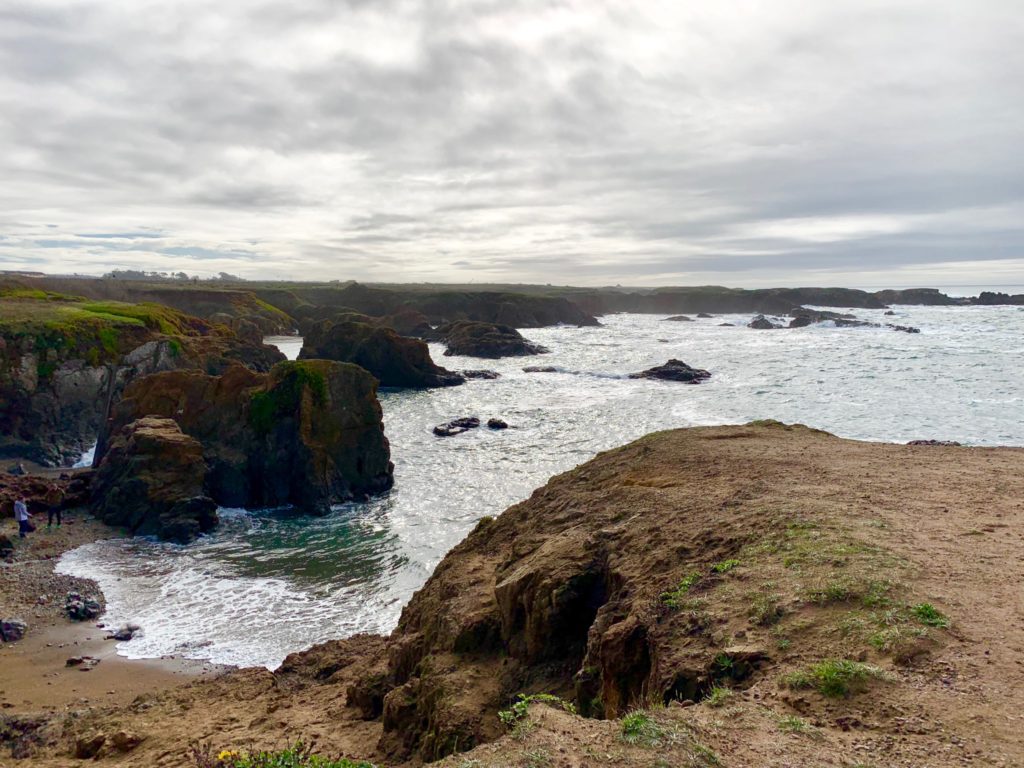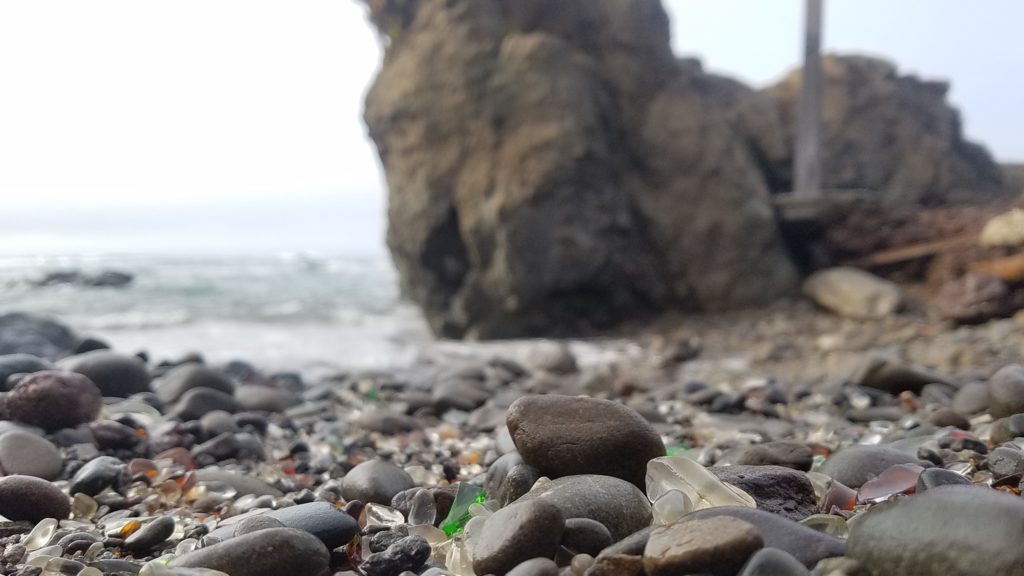 Beginning Christmas Eve, I and a special soul set out for our first destination – Morro Bay and Cambria along the Central Coast. In less than four hours, we were wine tasting. It was a happy accident, actually. I was looking for the familiar Moonstone Cellars when we met Stuart, the owner/winemaker of Cayucos Cellars. He had taken over the location where Moonstone once was and Moonstone had moved one building behind their previous location. We stayed and enjoyed some new varieties, a vermentino to be more specific. I had never had this white wine before and I enjoyed its very fruity taste. Great conversation was also had with Stuart and we intend on returning in the near future.
After a pleasant lunch at Leffingwell beach in Cambria, it was a foggy, rainy day winding through Big Sur. We were en route to our first night's stay in Monterey. Christmas Eve dinner was spent at the spectacularly delicious Passionfish restaurant in lovely Monterey, California. It was, hands down, one of the best meals I've ever had. I couldn't have been more satisfied with a holiday dinner. Indulging in their dungeness crab salad, I couldn't finish it, although I wanted to. Each decadent bite was so pleasing to my palate. I was experiencing flavors I'd never before. It was truly a thrilling dining experience and I will definitely return on my next visit to Monterey.
CALIFORNIA ROAD TRIP FOR CHRISTMAS
Christmas morning, which also happened to be my thirty-fourth birthday, we began a spontaneous search for breakfast. What was going to be open on the biggest holiday of the year? Our plan was to look for cars and people and a good plan it was, indeed! It didn't take long for us to find Caffe Trieste. It was busy and smelled wonderful inside. I also just found out they closed their doors permanently on January 1st. What a bummer as it seemed to be a local's favorite and our breakfast burritos were exactly what we needed for the day's drive ahead of us.
Our next stop was Santa Cruz Beach Boardwalk. I've always wanted to visit this pier since being obsessed with the movie, The Lost Boys, as a child. As we approached the coast of Santa Cruz, I saw the roller coaster jutting into the blue sky and I asked my travel partner if he'd like to ride a roller coaster. Of course he wanted to! I bought the tickets, we got in line, and I immediately started to get nervous. I'd already committed, however, and what a fun ride it was!
The Giant Dipper, a historic wooden roller coaster, had me screaming, cursing, and laughing. It was such a thrilling ride. Every time I thought it was almost over, it surprised me with a sharp turn or dip that left my stomach in my throat. I can say with confidence that it was the most exhilarating roller coaster I've ever ridden.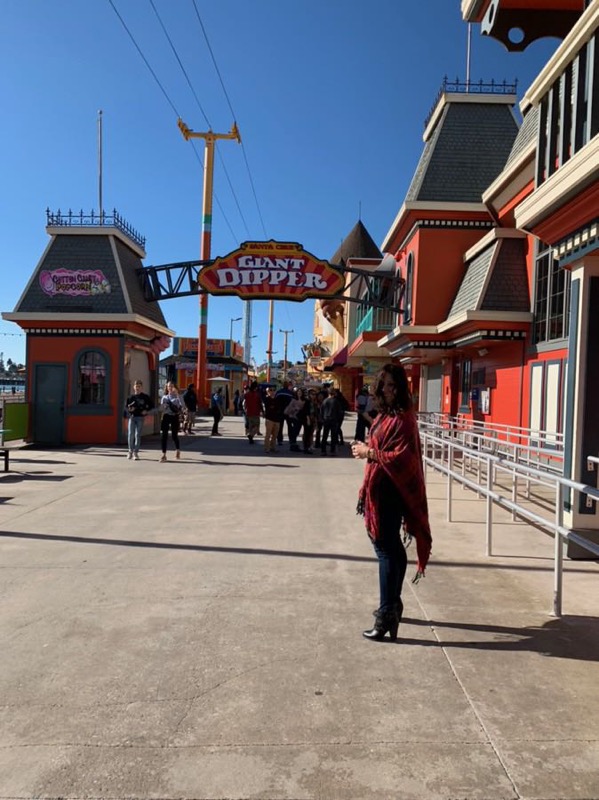 We then began our five hour drive to Mendocino county where we stayed two nights in an AirBnb in the canopy of a redwood forest. Winding past miles of vineyards on the outskirts of Sonoma and Napa, I ogled the scenery. I love California so much, I thought to myself several times on this road trip. So much territory that so many either take for granted, never get or never take the opportunity to explore and/or appreciate. I felt grateful to be able to see every valley, mountain, vine, cow, alpaca, horse, and natural aspect of the great golden state.
On the winding drive through highway 128 west toward the coast, it begins to feel like we'll never see the water again. The sun was setting and at nightfall, the high beams became a necessity. The trees became taller and the night, darker. Thankful to arrive safely, we unpacked and enjoyed a quiet night alone among the towering redwoods ten minutes inland from the Mendocino coast.
With a dream claw foot bathtub large enough for two people to enjoy comfortably, I soaked until I was a bonafide raisin. I couldn't think of a better way to be spending my official thirty-fourth year on this planet. Glass of wine in hand, good company, and great conversation, I can sincerely say I've learned how to enjoy life and all of its simple pleasures.
THE MOUNTAINS WERE CALLING
The next day, we explored the magical Glass Beach of Fort Bragg that I mentioned earlier. We also enjoyed an overcast lunch at a spot called Sea Pal Cove, known for their fish 'n' chips and I now understand why. The following morning, we were planning on waking up bright and early to begin the long journey toward the cold. As John Muir once famously stated, "The Mountains are calling and I must go." The Eastern Sierras and that stretch of highway 395 are some of my favorite California landscape.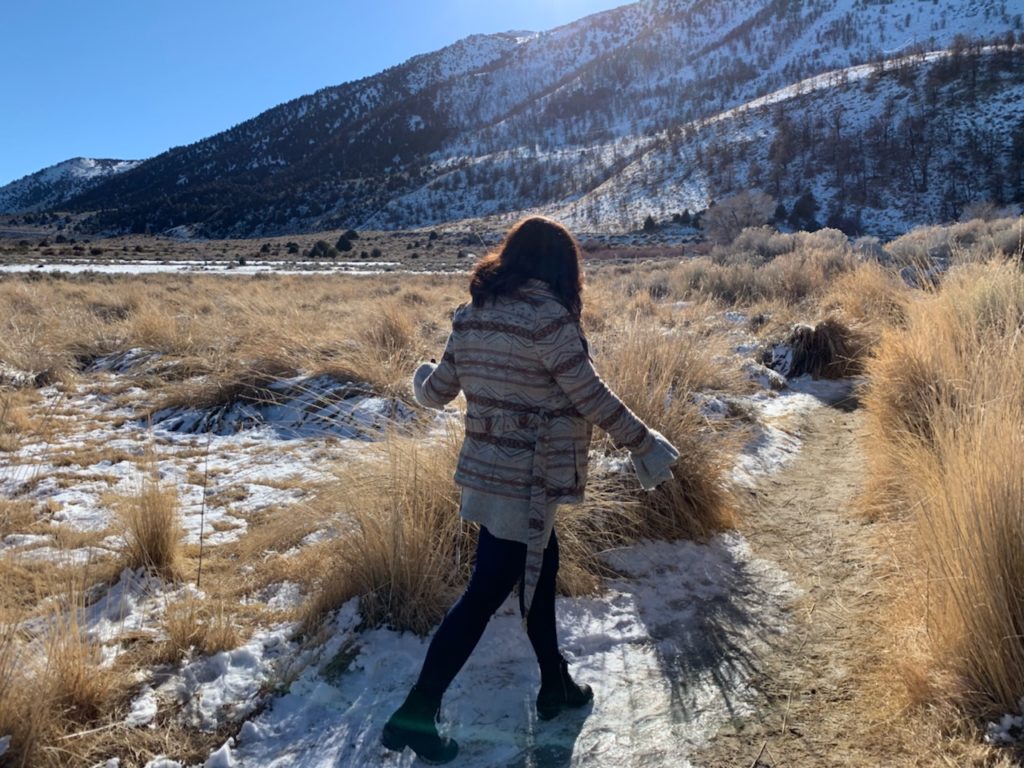 "The Mountains are calling and I must go." John Muir
As the temperature began dropping significantly, the storm clouds also rolled in. We found ourselves driving through a snow storm as the sun set. Obviously arriving safely to our destination, we enjoyed two days of bitter cold and beautiful snow-capped mountains. We cooked, created, relaxed, played games, and watched funny animal videos on YouTube. Have you ever seen Animal Thug Life or heard of Tony Baker Comedy? No? Do yourself a favor and check both out.
Our tour of California ended in the desert, exploring Red Rock Canyon State Park en route home. I felt like Lewis and Clark climbing rocks and exploring shady corners never before seen behind large red-hued boulders. Hagen trail, just off the 14, was an easy pit stop and a chance to stretch our legs for the short hour drive we had left.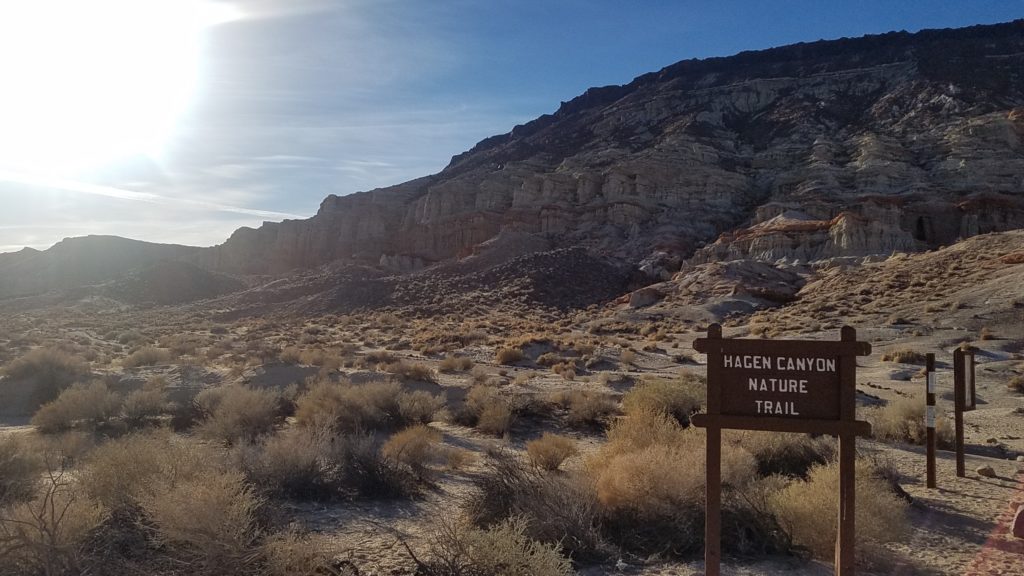 I'm looking forward to traversing more of this marvelous state I call home and to sharing more of my experiences with you all. My hope is to inspire you to get outside, take a road trip somewhere or even a day trip to a small town you've heard of but never been to. Whatever it inspires, I also hope you enjoyed The Road Linds Travels' first post of 2019 – wishing you all a bright, blessed, and beautiful New Year!